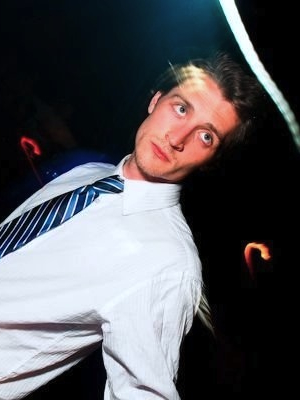 Tim is an actor, director, producer, writer, and teacher, living and working in New York City.
He was born in Pittsfield, Massachusetts, and was raised in a Quaker home in Pembroke, New Hampshire. When he was six, he fell through the ice and nearly drowned in the river behind his house. In eighth grade, he finished sixth in the state spelling bee, misspelling cinematographer. Always an avid athlete, Tim played football, basketball, and baseball, and also tended goal for Concord Express Soccer Club for many years.
Tim attended the local public high school, Pembroke Academy, where he graduated third in his class and a member of both the Drama Club and a co-captain of the state-champion Mock Trial team. After a gap year, Tim enrolled at Yale, where his performance in over twenty student productions, as well as a semester of training at the Moscow Art Theater School, cemented his desire to perform for a living.
Tim moved to NYC for the first time after earning his BA with Distinction in Theater Studies at Yale. He worked in and out of the city for three years before earning a spot at the ART/MXAT Institute for Advanced Theater Training. After earning his MFA in Acting, he moved back to NYC for good. He started the theater company Empirical Rogue soon after his return, and is still the Artistic Director.